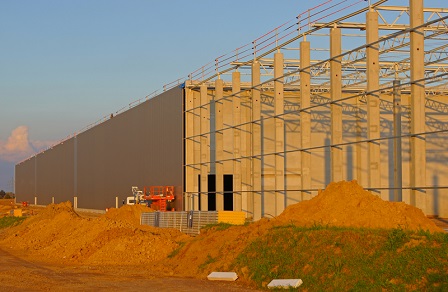 New Build Project Review
A project for a new 7205 sq.m packaging manufacturing facility located outside London for a multinational corporation. Construction, sprinkler and equipment plans were reviewed to provide risk engineering advice based on technical guidelines at the cost effective early stages. Where necessary, bespoke specifications were derived from engineering standards to provide tailored solutions. Site visits were undertaken to ensure adherence to agreed specifications and assessment of site conditions. The result was a highly protected factory to both insurance company and insured's satisfaction.

The Client and Its Challenge
A multinational client was planning on constructing a new purpose built 7205 sq.m facility in the Home Counties to replace an existing packaging manufacturing factory located nearby. The client required timely and cost effect risk engineering advice so as to not to delay tight project deadlines or to add undue cost.
The Risk Consulting Solution
Pre-project meetings were held to understand the occupancy of the new facility and to work with the client in deriving specifications. Certain occupancy features such specialised roll pin racking were to be present which required bespoke sprinkler specifications to be derived from several technical standards. The overall approach comprised of:
Project specification derivation. Mostly comprising of construction features, fire protection and occupancy hazard management.
Site meetings to assess progress, site conditions, adherence to specifications and address variations from agreed features.
Technical advice provided as and when needed.
Site visits to perform commissioning and acceptance tests.
Post-completion underwriting survey.
Results
The result was a highly protected cost effective factory to both insurance company and insured's satisfaction.
Back to Case Studies